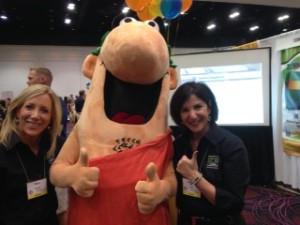 We find that a common goal between Technology In A Box, LLC, the franchisor, and the franchisees is to lead all parties away from the guesswork in the accounting setup, toward a systematized accounting process. Outsourcing the training, implementation, and support allows more time for regional reps to work with employee issues, sales versus cost of materials, and growth at the franchisee store level. With a systematized approach, the Franchisor will find accurate and comparable reporting coming from the franchisees. Outside accountants and franchisees would work within a centralized support system and a standardized accounting process objectives can be achieved through a series of phases.

"The knowledgeable team at Technology In A Box has provided my business with the tools it needs to run more profitably. Christine has developed a solution for our accounting needs that has proven to be both very powerful yet simple to learn.

The Technology In A Box team is extremely personable, professional and dedicated to seeing their clients succeed. The product they offer and the service they provide is, in my opinion, priced at a value along the same level as our Hot-N-Ready pizza! I am extremely happy with my decision to partner with Technology In A Box and highly recommend their product to all my fellow franchisees."

Scott Hellam
F & H Pizza Inc. – DBA Little Caesars Pizza, Franchise No. 654
Clovis, California

Read more about the unique tools that we offer our Little Caesar Franchisees, such as our Little Caesars Transaction Importer tool. Using the electronic file from BlueLine, the Transaction Importer tool will import the information from the Excel file into QuickBooks with the proper cost codes and the corresponding location in just two clicks!
If you are currently a Franchise client, please login by clicking here or on the button below.

If you are interested in our Little Caesars Party Pack, please fill out our survey, read the terms of engagement, submit by choosing "I agree",  fill out the attached Product Order Form and email/fax it back to us and we will contact you as soon as possible!
TAKE THE LITTLE CAESARS SURVEY
LITTLE CAESARS TERMS OF AGREEMENT